Animal Associations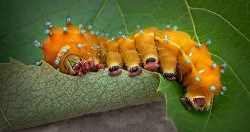 Submit Abstract
Register Now
Animals have constant interaction with other organisms. The interactions can be classified into two types:
1. Intra-specific interactions
2. Inter-specific interactions
Intra-specific interactions occur between organisms of same species.
They range between relatively loose associations between members of flock of speed, to highly complex interactions seen in colonial invertebrates. E.g.: Bryozoans.
Inter-specific interactions occur between different species of organisms. The degree of association can be varying between being extremely loose to highly complex.
Symbiosis
Commensalism
Phoresis
Mutualism
Parasitism
Parasitoids
Related Conference of
Animal Associations
Animal Associations
Conference Speakers
Recommended
Sessions
Related
Journals
Are you
interested

in