Day 2 :
Keynote Forum
PATH, USA
Time : 09:30-09:55
Biography:
Paul LaBarre is a senior technical officer at PATH. His primary focus is accelerating a portfolio of novel technologies in HIV and malaria diagnostics appropriate for low-resource settings. He is also project director for the Bill & Melinda Gates Foundation–funded DIAMETER project and principle investigator for the NIH–funded non-instrumented nucleic acid amplification (NINA) platform development project. His background includes medical technology design for low resource settings, and prior to working in biotechnology, he served as a nuclear engineer officer in the United States Navy. He received a Master's degree in Medical Engineering from the University of Washington.
Abstract:
Undiagnosed malaria infections may result in inefficient use of elimination program resources and contribute to persistent regional transmission. To minimize the number of undiagnosed malaria infections and advance toward malaria elimination requires improving access to currently available diagnostic tests and developing new, more sensitive tests that will detect asymptomatic, low-density infections. To enable the most efficient malaria elimination interventions in the most challenging malaria-endemic environments, Bill & Melinda Gates Foundation is sponsoring an Infection Detection Test (IDT) Development Initiative focused on developing a more sensitive diagnostic test for Plasmodium falciparum (Pf) based on detection of the HRP2 antigen. Under this initiative, the DIAMETER (diagnostics for malaria elimination toward eradication) team is collaborating with key partners to develop and validate new diagnostic tests for identification of subclinical Pf infections. These tests are intended for use in malaria-eliminating regions where undiagnosed infections serve as a reservoir of transmission. Over the past 12 months, initiative partners have initiated or completed new research projects, including an investigation of capture agents, new standard development and prototype analysis using clinical specimens. Together, these findings demonstrate feasibility of a new, hypersensitive IDT. New findings have also prompted an update of our target product profile (TPP) for the IDT. Here, we present an updated TPP along with an assessment of how several technologies compare against TPP specifications.
Keynote Forum
Institute of Parasitology of the Slovak Academy of Sciences, Slovak Republic
Time : 09:55-10:20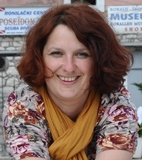 Biography:
I Papajová graduated in 1997 from the Faculty of Natural Sciences, University of Pavol Jozef Šafárik in Košice, specializing in Biology and Chemistry. She received PhD degree at the Institute of Parasitology of the SAS in 2001 and she defended her thesis on Ecological factors and their impact on the tenacity of the enteronematode eggs in 2014. Since 2000, she has been working as Researcher – Parasitologist at the Institute of Parasitology of the SAS (IP SAS). From 2002, she is the Head of the Department of Environmental and Plant Parasitology and since 2011, she has been acting as Deputy Director at the IP SAS.
Abstract:
Recently, we have regularly come across the issue of parasitozoonoses occurrence at all levels of society. This interferes with the problems in veterinary care (regarding animal health) and public health (human health, safety of food chain), what directly and indirectly influences the economy of individual European countries. Parasitozoonoses (protozoonoses and helminthozoonoses) belongs to a special category of zoonooses where the source of infection could be an animal, and also man in the body of which parasites reside. After the accession of the Slovak Republic into the EU and acceptation the rules of the Common European Market the entire socio-economic considerably changed. Free movement of goods and life animals without border control affected the incidence of parasitozoonoses in our territory and substantially increased health risks for farm and domestic animals. This new situation has significant impact on public health. Contamination of the environment in urban and rural ecosystems with parasites will be discussed. The most serious problem associated with this issue is to ensure hygienic safety of the organic wastes. Our presentation will also focus on protection against spreading parasitic germs through waste and animal excrements.